Trades We Partner With
Labor, Material Sourcing, Waterproofing, Flooring, Composite, Material Handling
Waterproofing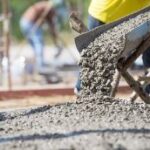 Concrete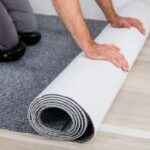 Flooring
Landscaping
Mission Driven Partner
TSG has been proud of helping DC Residents turn opportunities into meaningful careers. We are dedicated to improving the lives of people living in DC communities and also HubZone areas.
We're proud to partner with contractors, the DC government, and trusted organizations to reduce unemployment and homelessness in DC's disadvantaged communities.
Database of DC Talent Ready To Work
TSG maintains a database of ready-to-work DC residents that can be available and mobilized as soon as the next day, allowing us to meet customer demands quickly and effectively! We provide field work teams on a daily basis including weekends if needed.
DC Compliance for Your Projects
TSG contract management is also readily available to help support your needs in terms of First Source compliance, HUBZone requirements, CBE participation or a combination of these needs so that the contract solution satisfies your regulatory requirements.
Testimonials
Read about our satisfied partners.
Since 2008, Trusted Solutions Group, Inc. has successfully completed numerous bonded projects having total values in excess of $ 32,000,000. All of the bonded projects have been performed in an excellent fashion, to the fullest satisfaction of the project owners. As the bonding agent working on behalf of Trusted Solutions Group, Inc., we have the fullest confidence in the company's management.
William Cowan
Vice President of Surety Insurance Associates
TSG has been a valuable resource and partner for us over the past 10 years. They consistently provide the immediate help we need with construction labor when unexpected events occur. In addition to the quality labor support, they have a staff comprised of 100% DC residents which helps us meet our requirements for the DOES/First Source Agreements.
Thomas A. McCullough
Construction Labor and Staffing
Prospect Waterproofing has had the pleasure of teaming with Trusted Solutions on multiple projects. We appreciate that TSG puts DC residents to work. They provide a reliable source of qualified labor to augment our forces. As an added benefit TSG qualifies as a DC MBE and HubZone contractor. We support Trusted Solutions Group.
James N. Stamer
President, Prospect Waterproofing Company
I am Andra Murphy and I am truly proud of saying that I was part of this company Trusted Solutions Group also known as TSG. I wore the logo with pride because I knew that I had come to a company that allows anyone with a goal in mind to prove himself or herself and can do so better than any other company out there. They are just here to help you believe in yourself…
Andra Murphy
Successfully Transitioned TSG Employee
I have worked with Trusted Solutions Group for over 15 years and have found them to very professional, responsive and knowledgeable about the construction industry. Over the years they have provided us with manpower to unload and distribute construction materials, provide composite clean-up crews and install floor protection.
Jim McAllister
Vice President Sales/Estimating, CB Flooring
Clients
Listed are a few of our featured clients and partners that we've done business with throughout the years.
2412 Minnesota Ave SE, Suite 104, Washington, DC 20020
Email: info@tsg28.com
Phone: 202-563-3530
Have questions or need more information about a project? We're standing by and ready to help!